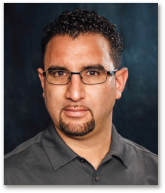 Jose Tavares | President
Jose Tavares serves as President of CELCO and has since 2011. Jose has over 12 years of experience in the property restoration and construction industry. He is a highly motivated and dedicated leader, believing that all his team members bring value to both the company and our clients.
Jose is responsible for driving CELCO's vision and directing strategies for product innovation, client growth and retention as well as employee growth and retention.
Jose maintains his IICRC certification, including certifications for water restoration, applied structural drying technician and applied microbial remediation technician.
Jose can be reached directly at jose@celcoservices.com.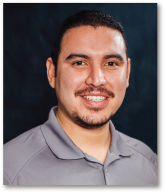 Auggie Tavarez | Vice President
Auggie Tavarez serves as Vice President of CELCO focusing on industrial restoration. He is a restoration expert and began his career in the industry in 2008. Auggie was awarded and maintains his IICRC water restoration technician certification. In addition, he has achieved additional certifications such as applied structural drying and applied thermal energy drying from Reets Drying Academy in Atlanta, Georgia.
Beyond heading CELCO's industrial restoration division, Auggie is tasked with research and acquisition of the latest drying and restoration technology to further service to our clients in the most effective manner possible.
Auggie can be reached directly at auggie@celcoservices.com.